Written by: Rogh | Date: 2013-03-19 12:28:17 | Related to: D3CL Diablo 3 PvP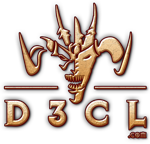 Plans of D3CL crew for the nearest future:

- We are starting with D3CL Mirror Leagues on Europe - each class has its own 1v1 league. Sign ups are already open, league will start tomorrow. It will last not less than 2 weeks, but after end of the ladder top 4 players will battle in playoffs. This should bring some more excitement for the crowd and also it will be easier to avoid problems and violations which occurred at the end of 1v1 D3CL Season #1. Rules are General 1.2.5. D3CL rules, without class specifics obviously, you will find them on forums in proper section.

- We will host 2v2 Friendly Fire Tournament (one-day) on Sunday, March 24th, 17 C.E.T. on EU Realm. Sign ups will be open most likely on Thursday.

- We are still working on newest 1v1 D3CL rules. Version 1.2.5. has some nice solutions, but it still needs a lot of duelling. Soon we will run 1v1 test leagues both on EU & US realms.

Subscription for 2v2 Tournament: http://www.d3cl.com/en/tournaments
Comments (4)

Written by: Spirals | Date: 2013-03-18 12:48:36 | Related to: D3CL General
D3CL has need of a news manager.

The news manager is part of the D3CL staff and takes up an important role within the community.

We are looking for:
- good english
- a strong personality
- active (with exceptions every day online)
- good with social media and presentating the idea's and community to the outer world

We want you to:
- post news (for example important Blue notices or other game updates; or D3CL related with the
start of a new season or a tournament) on the mainpage linking this to the specific board title.
- make D3CL better known to the outside world; keeping topics alive at known D3 websites like
the official boards.
- In the future maybe a facebook page and/or a twitter account.

We offer:
- A professional staff to work with
- A chance to be part of a growing community and experiencing everything that comes by
- A good working area - relative easy to post news-link them to the boards for example

Please send me a PM if you are interested with background information of yourself or for additional information/questions.

Thanks

regards
Spirals and the D3CL team

Comments (3)

Written by: Spirals | Date: 2013-03-13 10:35:40 | Related to: D3CL General
The ruledevelopment team has come up with the latest version of the rules: 1.2.5 Check them out.
Comments (208)

Written by: Mag | Date: 2013-03-11 20:27:30 | Related to: D3CL Diablo 3 PvP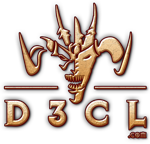 We are about to end first 1v1 ladder season on D3CL. League will finish on 17th March, 24.00 CET. Afterwards top players will be invited to test new 1v1 rules, another version will be posted shortly.

We have also some good news - number of participants on Europe Realm have passed 300.
Comments (0)

Written by: Spirals | Date: 2013-03-04 17:45:58 | Related to: D3CL General
Hey guys, we present you in this topic the ruleversion 1.2 for the coming rule season. First of all I'd like to thank the ruledevelopers (Darke, Jointit, Keen, Captain, Kaio, Rogh and Alexwitt) for their input and testing. We have also read through the public discussion and taken some ideas/points from there.

These rules you read here are a draft. They aren't final yet. I will make them final on 12 march. We will take input to edit the final rules up until 11 march 23.59.

Some points which are yet under discussion are: - Haunt and the relative strenght of WD; we have implemented some rules regarding WD but we aren't completely sure yet. Additional testing will be done so we can take these findings for the final 1.2 version. - Taking up the rules regarding walkovers / some sort of description - explanation of the procedure into ruleversion 1.2

What else? We would like to see your (constructive) feedback (this means explanations) on the rules. We haven't banned any items and try to get balance by not allowing certain skills in certain match ups. You probably see a huge buff to the Wizard class. We felt this was needed.
Comments (245)

Written by: Rogh | Date: 2013-03-02 09:08:23 | Related to: D3CL General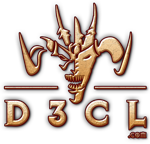 It's been two weeks since we have started with D3CL 1v1 Ladder Season. Currently there are more than 260 players registered. During that time brawlers have challenged themselves more than 4 thousand times and more than 2600 have already been played. Unfortunately, 5:0 is still the most popular score. We have decided to shorten the season for about 2 weeks. Soon we will announce more accurate date. A group of experienced rules developers is already working on duel rules, which will be implemented for season #2. We will present "draft" version at the beginning of the next week and let you give us your feedback. The task is not easy, because we want the rules to be effective, but also easy to enforce. We also want to avoid too long or too complicated regulations. We are testing the rules using top-geared characters, so we don't expect that people with low equipment will suddenly be able to duel amongst the best. We encourage you to build up your characters, especially, that every matchup needs at least a bit different equipment, which isn't always very expensive.

Few days ago we have launched league on the US server, but at the moment they don't have that much attention, we hope that It will change soon.

For the past few days we have introduced some important changed into the ladder system. We have allowed players to unsubscribe from the league, with their scores and points preserved. We have also increased maximal level of points while challenged by the player, who have it less than 1020. Now it's 180 or more. Thanks to that there shouldn't be so big stagnation in the lower parts of the ladder. On the challenge list on the right column you can now see if there are any new messages. Some of you might not notice this, but keep in mind that those messages are a very serious argument when we are giving walkovers. No answer means no will to play the duel. In the forthcoming days "vacation" mod will be available, which will suspend players participation in the league for a short time and we will allow to decrease maximal amount of challenges, for some of you 10 is too much.

We ask for patience to all of you, who are waiting for their duels to be decided by the judges. We aren't many, but we will probably recruit some additional crew.

Beside 1v1 sc league, we have in plans some other tournaments:
- 1v1 HC
- 2v2 (friendly fire ;p)
- 1v1 low lvl duels (lvl 13 probably)
- 1v1 magic items only

Recently d2trade.pl hosted 1v1 tournament. 56 players took part, podium below:
1. Azur#2451 (witch doctor)
2. Napad#2770 (witch doctor)
3. Barb#2198 (barbarian)

Organizers ensure that the tournament will be cyclical.

As an ending, nice gesture from Athene, famous players, who's stream is one of the most popular around e-gaming community. Thx!:) Enjoy:


Comments (0)

Written by: Spirals | Date: 2013-02-13 19:48:29 | Related to: D3CL General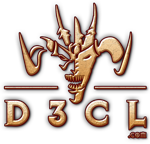 D3CL crew is pleased to invite all Diablo 3 players to the first official 1v1 PvP League. The first season starts on Friday 21:00 CET and it will last until 31st March, end of day. We are not setting any specific duels rules (apart from general ones) because we think that it is to early to do so. The season results will show how the actual class balance looks like. In our test PTR league, where we had more than 60 participants, we were unable to decide that any limitations are needed at this stage. We hope that players are going to be creative in choosing the right item and skill set which with proper strategy can bring success to every class.

Sign ups are already enabled. The only prerequisite is the confirmed Battletag in our systems, once you do that the next step is to go to the League section, choose your character class and click "join". Duels are played on the Infero difficulty levels, winner is concluded after 5 rouns won (this means best of 9 - first to reach 5-x). To challenge an opponent you need to click "challenge" button next to the player battletag in main League Ranking list. We are providing message communication in the screen regarding certain challenge, which should help players to arrange the duel. In case of the unplayed challenges the message log would be an important part for judges. Every challenge should be played within 3 days, after that judge will intervene. The judge can decide whether the fight should be played immediately or to grant walkover for one of the parties.

Due to the international character of our league I would like to remind you that English is the effective language. If you are not sure whether opponent will understand your native language, use English. In case of any further question please direct them at our Forums.

Have fun,
The crew of D3CL
Comments (7)

Written by: Mag | Date: 2013-02-13 19:28:31 | Related to: D3CL General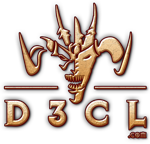 Time for the 1v1 Test League results on PTR server. We are pleased to announce that the undisputed winner was keen#2513 of the nC clan. His Witch doctor have won all of 36 fights! Second place was taken by Duri#2262 of the FC clan and the third by Sin#2384. 63 player were signed to the league but few of them haven't played a single battle.



Top 10 player of the PTR league
1. keen#2513 (nC) 1812 pts. (witch doctor)
2. Duri#2262 (FC) 1522 pts. (monk)
3. Sin#2384 1479 pts. (monk)
4. Azur#2451 1473 pts. (witch doctor)
5. RoGH#2555 (nC) 1400 pts. (barbarian)
6. gumix#2956 1389 pts. (witch doctor)
7. Spirituus#2810 1387 pts. (witch doctor)
8. Voldo#2628 1328 pts. (witch doctor)
9. Drizzt#1412 1314 pts. (demon hunter)
10. McP#2697 (42) 1299 pts. (demon hunter)

Congratulations to the winners and we wish you success in the official league, which starts on Friday.

You can view the whole ladder here.
Comments (0)

Written by: Mag | Date: 2013-02-13 08:28:40 | Related to: Diablo 3
Patch 1.0.7 is now live in the Europe servers. You can find all changes by clicking here.

There no additional changes in Brawling system compared to the PTR server. Shame, there is no 2v2 mode in PvP :(
Comments (2)

Written by: Mag | Date: 2013-02-12 08:17:31 | Related to: Diablo 3
Patch 1.0.7 will be released today. Official blue post from yesterday:

Patch 1.0.7 is currently scheduled to release tomorrow in all regions.

We will post a news in the evening when we're going to start with the official D3CL League.
Comments (0)