Written by: Mag | Date: 2013-09-04 13:04:37 | Related to: D3CL General
We decided to pay the prizes for the second season of league games on EU server from the budget of the third season. Cooperation with loothunters unfortunately did not end as we agreed. Awards are sponsored by Muzyka (Muzyka#2656) so contact him for the payoff. Awarded players are:

1. VimeR#2697
2. N0F3aR#2714
3. russs#2566
Comments (0)

Written by: Mag | Date: 2013-08-31 12:10:33 | Related to: D3CL Diablo 3 PvP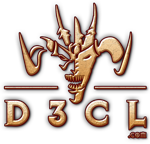 A long time ago a long time ago, over hill, over dale the second season of D3CL league was ended. Attendance was much weaker than in the first season. Only 68 players participated in the league on the European server, and 24 players on the U.S. server. Here are the winners:




EU League
1. VimeR#2697 1608 pts.
2. N0F3aR#2714 1593 pts.
3. russs#2566 (ToG) 1584 pts.
4. Insane#2553 1566 pts.
5. Arcanis#2269 1530 pts.
6. Mnich#2633 (ToG) 1472 pts.
7. blade#2351 (ToG) 1424 pts.
8. venxosiz#2628 1420 pts.
9. DarkRaven#2885 1419 pts.
10. antenka#2573 1400 pts.

You can find European competition details here.

US League
1. mafia#1745 1458 pts.
2. miejueshitai#1838 (1838) 1410 pts.
3. Lucianisimo#1547 (HnM) 1405 pts.
4. dennis#1174 1404 pts.
5. spermriot#6295 1386 pts.
6. SkyIsLimit#1625 1324 pts.
7. linkolas#1725 1293 pts.
8. beastfrmwest#1190 (LoW) 1273 pts.
9. shisky#1613 1253 pts.
10. Lazar#1776 1252 pts.

You can find American competition details here.

The next season will start in mid September. We'll think about its formula, the new rules (as long as needed) and the new team. Expect more information soon. Of course we're still waiting for the TvT mode, which should make PvP in Diablo 3 more attractive.

Congratulations for the winners and thank you all for your participation. The matter of prizes is still unclear.
Comments (2)

Written by: Sin | Date: 2013-05-25 00:13:05 | Related to: D3CL General
We are happy to present our new cooperation with http://www.loothunter.net - a brand new Diablo III items trading platform that features very user-friendly interface and already has lots of top items in their database.

In addition to that, loothunter is completely free to use and it compensates all the shortcomings that trading forums have.
loothunter will be sponsoring various events including our new leagues and tournaments.
You will notice their presence at D3CL events for sure.
How do you think the awards should be divided in every League?
Comments (36)

Written by: Mag | Date: 2013-05-13 08:54:57 | Related to: D3CL Diablo 3 PvP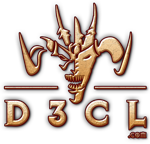 Yesterday at 21:00 CET we have launched the second 1v1 league season on D3CL. Of course we have started on both server - European and American. The new PvP rules apply, you can find them on our forum in this topic. Will be posted on main website in the evening. We know the rules are not perfect. It's very difficult to create someting that will work in all cases, taking into account the difference in gear, dueling skills and strategies, not always consistent with fair play. I hope, despite everything, you will try them out and won't be such a bad thing :)

Leagues will last at least until the end of June.

In conclusion, I ask you to advertise D3CL League where you can. The more players, the better :)
Comments (175)

Written by: Mag | Date: 2013-05-13 00:09:23 | Related to: D3CL Diablo 3 PvP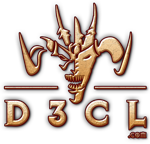 Playoff round of D3CL mirror leagues on the European server has ended. Four best players of each category in the league stage have competed in the playoffs (except Wizards). Unfortunately, these two duels were not easy to played for you. I hope that in the future, delays no longer occur. Here are the results:




Barbarians
1. Devil#2706
2. executioner#2904
3. KatMPB#2208

Monks
1. Mnich#2633
2. Sin#2384
3. Duri#2262

Witch Doctors
1/2 rudzian#2418 vs mirek#2433. No result.
3. grneminence#2323

Demon Hunters
1. med#2292
2. predsr#2228
3. MysticaL#1298

Thank you all for participating in the competition and congratulations for the winners.

More details and results of each duel you can find on our forum in this topic.
Comments (0)

Written by: Mag | Date: 2013-05-12 23:20:24 | Related to: Diablo 3 - press review
Diablo III patch 1.0.8 has appeared on all battle.net servers 4 days ago. You can find all changes by clicking here.
Comments (0)

Written by: Mag | Date: 2013-04-14 02:13:33 | Related to: D3CL Diablo 3 PvP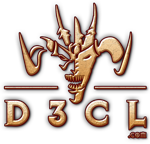 We are approaching the end of the Mirrors Leagues. Four best players of each category (except Wizards) are taking part in playoff phase. Please finish all duels by the end of today (Sunday). The same rules apply as in the league stage.





Playoffs

Barbarians:
Devil#2706 vs KatMPB#2208
JasonRewess#2388 vs executioner#2904

Monks:
Mnich#2633 vs Duri#2262
Sin#2384 vs lusitano#2130

Witch Doctors:
rudzian#2418 vs grneminence#2323
Mnich#2633 vs mirek#2433

Demon Hunters:
Fidipides#2516 vs med#2292
MysticaL#1298 vs predsr#2228

League start on PTR server has been suspended until further notice due to the bug in the damage reduction in PvP. Blizzard promised they would fix it but the question is whether we will have enough time to run the league or not. Here's the answer of Wyatt Cheng for Mystical's post:

Players in Scorched Chapel in the 1.0.8 PTR take approximately 40-50% more damage than players in Scorched Chapel in 1.0.7 Live.
Thanks for reporting this. This is not intended. We'll get this fixed before 1.0.8 releases.
Comments (76)

Written by: Mag | Date: 2013-04-09 09:44:09 | Related to: D3CL Diablo 3 PvP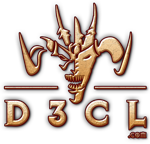 With the unexpected release of patch 1.0.8 on PTR realm, mirror leagues and test leagues are going to end. All duels have to be played until tomorrow (Wednesday) 24:00 CET. Each league will end by a short playoff competition for top players who at the end of the leagues will have active status.

On Friday or Saturday the PTR league will be launched, where players from both European and American server can face each other.
Comments (14)

Written by: Mag | Date: 2013-03-24 17:21:13 | Related to: D3CL Diablo 3 PvP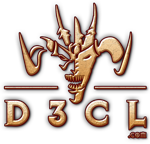 2v2 Friendly Fire Tournament will start today at 20:00 CET. Sign ups are already open.

In order to subscribe you have to click tournaments section and hit the link "Submit the team".



Comments (0)

Written by: Sin | Date: 2013-03-24 00:16:39 | Related to: Diablo 3 PvP
To the valued members of the D3CL US community we are pleased to inform you about the launch of our new Pre-Season for The Americas.
The season is running to help verify and confirm or change the latest version of D3CL One Vs One rules

The rules have been tested by proffesional and casual players and is also based upon statestics by win ratio's in the first league season. We guarantee this to be a positive addition to the competitive aspect of Diablo 3 PVP.

We are herewith open to feedback and constructive active discussions and positive additude!
Please feel free to get in touch and help the development. The rule representatives will be happy for shared experience and appreciate both positive and negative feedback ever so much.

Read more at the open discussion : Ruleversion 1.2.6 [Open Discussion]

Signup for league: HERE

Sincerely,
Comments (0)