Mirror Leagues Playoffs and problems with PTR competition
Written by: Mag | Date: 2013-04-14 02:13:33 | Related to: D3CL Diablo 3 PvP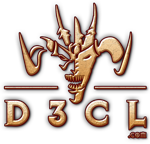 We are approaching the end of the Mirrors Leagues. Four best players of each category (except Wizards) are taking part in playoff phase. Please finish all duels by the end of today (Sunday). The same rules apply as in the league stage.





Playoffs

Barbarians:
Devil#2706 vs KatMPB#2208
JasonRewess#2388 vs executioner#2904

Monks:
Mnich#2633 vs Duri#2262
Sin#2384 vs lusitano#2130

Witch Doctors:
rudzian#2418 vs grneminence#2323
Mnich#2633 vs mirek#2433

Demon Hunters:
Fidipides#2516 vs med#2292
MysticaL#1298 vs predsr#2228

League start on PTR server has been suspended until further notice due to the bug in the damage reduction in PvP. Blizzard promised they would fix it but the question is whether we will have enough time to run the league or not. Here's the answer of Wyatt Cheng for Mystical's post:

Players in Scorched Chapel in the 1.0.8 PTR take approximately 40-50% more damage than players in Scorched Chapel in 1.0.7 Live.
Thanks for reporting this. This is not intended. We'll get this fixed before 1.0.8 releases.
Comments
Duri
2013-04-11 21:12
Mnich#2633 5 vs 2 Duri#2262

edit by rogh: sorry guys, rest of the spam deleted
devilek666
2013-04-12 00:38
Already before match I have problem with KatMB.

He does not understand the true meaning of the rules..
For instance he argue with me, that once we agree for certain gear setup..After we play the round, let's say I loose.I say I want to change gear, and KatMB says that If he doesn't agree I can't change my gear even between rounds..lol..can someone translate to him into Polish? That meaning of "both sides accepting the gear" is not direct meaning..It is NOT like I say NO to Your gear so You can't use it..It's just notification that both players know what other players wear for next round so they can spot if someone is swapping gear during fight ;) I would like to have a judge present during this semi-final caue I already see there will be problems with this fight.
RoGH
2013-04-12 00:46
Devilek meaning of rules is correct ;)
devilek666
2013-04-12 00:55
What????

I think You didn't get what I mean

" If a player wish to change Equipment between rounds he has to announce it to the other player. Both players will then travel to town and once more agree on Equipment for the duel. If nothing is said to be changed a travel to town, or a new agreement about equipment is not necessary."

So if between rounds I want to change gear I can do that. Where it says I can't? We just both need to go to town and accept it.
RoGH
2013-04-12 00:58
I get what you mean and im saying that you understand the rules right-you can change your setup between the rounds.
devilek666
2013-04-12 00:59
But the thing is KatMB doesn't understand ;D
Lusitano
2013-04-12 14:57
Hi

Im on the monks finals, but my oponent is not onine for 3 or 4 days, Sin ..for how long i have to keep waiting? i mean whats the deadline on the battle?

Thnks
Forti
2013-04-12 15:32
Sin is online 24/7 so... all what you have to write him and waiting until he wake up.
Lusitano
2013-04-12 15:41
Forti, thnks for your comment, but i have sin has a friend, he knows about the challenge and he didnt contacted me yet...and no he´s no 24/ 7 online...


Mr.Mag
2013-04-12 15:42
i guess we should wait for half finals till Saturday. If he wont answer, you'll win by w/o.
Lusitano
2013-04-12 16:44
well... i would like to do this match since i never fought him...hope he comes in time, for both of us!

Thnks for awser

Take care
KatMPB
2013-04-12 18:24
english plz
Fidipides
2013-04-12 20:20
Fidipides 1 - 5 Med
med
2013-04-12 20:55


ggs mate
Forti
2013-04-12 21:24
Hm... Than meyby he is off for now. Or u Just in panic :) keep waiting.

Made by tapatalk


IMP-Executioner
2013-04-12 23:10
okie - have to work alot at the moment but i will whisper jason as sonon as i see him
Monk
2013-04-13 09:24
I cannot locate the mirek#2433
rodrigez2206
2013-04-13 11:19
rudzian 5 - greminence 2
predsr
2013-04-13 13:45
Is deadline today? Me and myst might have problems because of timezones and genral real life shit this weekend
Mr.Mag
2013-04-13 14:23
all playoffs should be played until tomorrow however it'll be better to finish half finals today
IMP-Executioner
2013-04-13 14:32
jason is not online :( and in 1 hour i have to go to work for 12 hours and then i sleep same next 5 days

cant we get some more days?
KatMPB
2013-04-13 15:11
Today I'm trying all the time to chase the enemy: Devil # 2706, but he does not respond, despite being in the game.

http://www.katmpbsoft.pl/Diablo/devil.gif
predsr
2013-04-13 15:15
devil almost leaves his d3 logged in 24/7, if hes got genral chat turned on, he will probably miss all your msgs, try send a pm on here
mirek
2013-04-13 17:09

i accepted yours inv to FL in thursday evening. I was online on friday also, i'm online now, and i will be online today.

But spring has come to town i live not only in Sanctuary world :)
you may put a 5:0 to you, i don't care
Monk
2013-04-13 17:20
we can play now, I am sitting from the morning. w/o me he isn't satisfying, wants to play with you. ;)
mirek
2013-04-13 17:55


kk i log in in 5 minutes
Monk
2013-04-13 17:56
ok Mnich vs Mirek 4:5 thx for duel :)
mirek
2013-04-13 18:18


THX to you Mnich
gg
devilek666
2013-04-13 18:32
Devil - KatMB 5:0

gg, thx for game
Lusitano
2013-04-13 21:27
Hi SIN Sent you friend request , por the half final pvp match, waititng for your accept!

Thnks
Mr.Mag
2013-04-14 01:32
JasonRewess#2388 vs executioner#2904
Sin#2384 vs lusitano#2130
MysticaL#1298 vs predsr#2228

hey guys, plz hurry

@lusitano#2130, has sin answered? he was online today
@predsr#2228 i believe you will find those 60 minutes for duel :) deadline is today
IMP-Executioner
2013-04-14 02:17
has anyone seen jason ?

- best possible time for me seems today 2 pm MES
Mr.Mag
2013-04-14 02:25
personally i wouldnt like to finish any match by walkover so plz dont let me down
Mr.Mag
2013-04-14 02:28
PS: i've linked this thread to the newest news about playoff
predsr
2013-04-14 05:17
sry, doubt me and myst will be able to play before deadline, if you want to give any w/o go ahead :)
Monk
2013-04-14 10:16
Mnich vs grneminence 0:5
Lusitano
2013-04-14 12:56
Sin stil havent gave me a awser...

W8ting...

Thnks

Damx
2013-04-14 13:39


/facepalm
IMP-Executioner
2013-04-14 14:34
:-\ cant find jason
Lusitano
2013-04-14 14:46
Lusitano 1 -5 SIN

Out Geared, and raped =) ...GZ Sin, good luck for finals.

Thnks
IMP-Executioner
2013-04-14 16:04
sorry can´t w8 any longer need to go to work

- next chance tomorrow
Monk
2013-04-14 21:53
Sin you wanted garden hoes today the final match at the 20:00-21:00 hour and so far doesn't have you. :)
predsr
2013-04-15 00:29
Predsr v Mysti 5:4

was pretty epic battle for match point, both under 10% hp and and had a evasive fire shoot off :)
IMP-Executioner
2013-04-15 11:40
back :D, maybe jason doesnt even know that it is playoff time - can someone plz tell him? he seems to be online once a day 8)
Mr.Mag
2013-04-15 13:59
keep playing. plz finish all duels today
Monk
2013-04-15 17:26
Sin I am waiting to the final match.
KatMPB
2013-04-15 19:01
who play for third place in the barb vs. barb
IMP-Executioner
2013-04-16 12:10


you will face jason or me .... if jason will be there somewhen .... still waiting and waiting :(

Lusitano
2013-04-16 15:25
Hi

Just to inform that i will not accept duel vs Duri , he already tricked me once, by not putting score on.

So for me i was in 3ª place based on the final scores of the league, he´s to away from me , both in points and losses....(has you can see in picture)

Hope you Managers understand....
Thnks for the league guys.

Good Luck


Mr.Mag
2013-04-16 15:31
so you dont want to play 3rd place duel?
Forti
2013-04-16 15:45
Lubie you did put that screen shot right?

Made by tapatalk


RoGH
2013-04-16 15:50
I see you dont understand what play offs system is all about. If you dont want to duel for a third place, you finish on fourth, ladder is irrelevant at this point, end of the story.
Lusitano
2013-04-16 16:12
Exacly ROGH i dont give a damm about 3 or 4 place, i know i beat Duri once for 5-2 ,a nd the score was not setted , And in the end you let him continue..

For the effort putted since beggining on league i feel pretty mutc happy with my 3 place....

But im not going to duel someone that dosent play by the rules....

Thank
Duri
2013-04-16 16:58
Just to set things straight from my side, I don't see any reason not to duel Lusitano for 3rd place.

And if it happens, I'd like to have a judge in-game with us.
med
2013-04-16 21:50
we did final match med5 - predsr 0 ggs mate
the reusult anyway is a bit unfair cause i've been lucky some times.. we play other times for train and results was pretty close..


Fidipides
2013-04-17 08:02
I concede to MysticaL cause I sold all my gear :3 , so 5-0 for MysticaL ^^
predsr
2013-04-17 14:13
What helped you win was making your home in the bottom left, i just did not care to say anything so i tried to see if i could 'penetrate/counter' your fortress, tho 5 games wasn't enough to really test things out :D was tough and gg's :)
med
2013-04-17 14:21
next time just say^^... i love to play the north part to
IMP-Executioner
2013-04-17 15:55
impossible to find jasonrewess ... and next 3 days i have maybe no time to play...
devilek666
2013-04-17 16:15
Jason is usually offline, however even when I had league duel with him, he never respond to me in game despite being "available". I think he doesn't care about barb vs barb anymore..shame, I would prefer to play with him final than with Executioner - build to draw barb :D
Mr.Mag
2013-04-17 16:22
ok, you have won by w/o with jason
Monk
2013-04-17 21:19
Sin is not saying a word over four days, is writing him on the forum on "bn-ie" I also wrote, arranged to meet with me on gre on Sunday at the 20:00-21:00 hour didn't appear sie and I waited up to 23:00.

I don't intend to wait and to search for him of consecutive days.
Damx
2013-04-17 21:37
i see ppl are very mature about this whole thing :D
IMP-Executioner
2013-04-17 22:50



... devil i know that you dont like my tanky interpretation of the game but your 1 hit wotb hota kill is also not the top bvb we all wish to have!

But you never even tried "normal" rend + run style vs me. If u run again your 900 k dps setup i will go 100% 20 mio ehp tank and just tank you and force a draw (at least i try ;D).
So if u choose to play without wotb we fight regulary. We wont duel 40 min a round if we see its still draw we say stop go town use some more dps. Will last until both sides are able to kill by 3 crit rend or whatever. Then we will have the best of 9 and its finished. Thats the way i would prefer .... same as it works vs vimer.
KatMPB
2013-04-17 22:55
the match for third place barb vs. barb will take place

the second semi-final did not take place in that semi-final should preferably be a walkover.

Winner of fight should preferably Devil

And I KatMPB wait weeks for losing by forfeit
devilek666
2013-04-18 00:06


... devil i know that you dont like my tanky interpretation of the game but your 1 hit wotb hota kill is also not the top bvb we all wish to have!

But you never even tried "normal" rend + run style vs me. If u run again your 900 k dps setup i will go 100% 20 mio ehp tank and just tank you and force a draw (at least i try ;D).
So if u choose to play without wotb we fight regulary. We wont duel 40 min a round if we see its still draw we say stop go town use some more dps. Will last until both sides are able to kill by 3 crit rend or whatever. Then we will have the best of 9 and its finished. Thats the way i would prefer .... same as it works vs vimer.
[/quote]

I didn't try cause it doesn't work vs barbs like You with 0% movement speed without stone of jordan and low crit% damage.
I can try rend + run but You have to try too.
Ask Vimer, we both fight like this all the time...

Truth is that I outgear You so You came up with this troll spec, so If You can't win You won't loose, and only window for you to win is if I allow You to play this stupid defensive setup while I put as much dps as I can and make myself vulnerable. Because of people like You... barbs are seen ase lame-defensive class. You need balance mate.
900k dps was to punish Your troll spec and I owned You 5:0 so it worked.....now You want to be even more tanky...lol..so be I put my tanky gear too and will stand still until You wear balanced setup that we can both kill each other 8) going 0%-12% movement speed is usually not a good idea.

I don't understand why You can't wear stone of jordan and fight normally? and let the skill and rng decide who wins.
IMP-Executioner
2013-04-18 03:43
you never played me dude and you know nothing about me ...

1. you never just outgear me
2. you won 5-1 because ultra dps and i tried 2 hand against this and didnt care on score anyway - if i use shield and 80% dodge i laugh at your hotas - makes no sense anyway because of draw - i agree
3. we talked about the same things ... and if u decide not to play wotb everything will be ok
- i always start tanky to see your dps potential - if it looks like draw i start using +30% dmg cry and skip -20% dmg cry
- if still draw i use soj
- if still draw i use critdmg litany

don´t know whats wrong on this i never try to force a draw and say you have to stack more dps...

I will only ask if we can stop round that i can use more dps - you can ask all it was always like that. If i couldnt kill someone in the past i asked if i may change to more dps - all agreed because better for them if i loose some ehp.

To just answer your question - ofc i can use soj vs you!
IMP-Executioner
2013-04-18 04:12
the only thing i wanted to tell u in my first post was, that your former rush and kill tactic wont work again! I will tank you until we agree on balanced setup without wotb.

- we should play without wotb thats what i want
- you can tell me how much dps i should use and i will do so
- same procedure as if i play vs vimer
- i never play without runspeed ... even my iceclimbers have 11% run and i have lacunis ... if i think i need em i will use em
devilek666
2013-04-18 10:04
look, there are 3 scenarios in barb vs barb:
cause it comes down to 4 items, I've tested it exscesivly with Vimer and we both agree on this:

scenario 1:
If You dont have at the same time IK gloves with crit damahe, litany with crit damage, and stone of jordan, and You have defensives stats on this items + rare bracers
And I have the same items with defensive stats too...
In this scenario we will run 45min for nothing cause we both can survive more than 3 crit rends.

scenario 2:
What You are trying to do is having defensive stats on this items + Your opponent having crit damage version + SoJ + lacunis..
in this scenario Your opponent can only loose, cause he still can't kill You, but he is vulnerable enough to be killed by You...

scenario 3rd:
both barbs are wearing this items with crit damage + lacunis..

as a result both barbs can kill each other and it comes down to skill + gear + rng with crits.

which scenario You wanna fight and when can You play(I will not play scenario 2, will put same gear as You and we get scenario 1)? all of them are without wotb, normal rend + run..

I always play scenario 3, ask KatMB or any other barb I played, who didn't play TROLL DRAW spec like You in scenario 1, because if I see this kind of bullshit, then I go WOTB cause there is no other way to kill barbs like this.

Iria
2013-04-18 11:01
Lol so much drama. I have the same issues with Barbs:

As a DH vs Barb I have one of 4 outcomes:

A) If I go defense and the Barb goes defense -> The match is a stalemate, no one wins.
B) If I go defense and the Barb goes offense -> I usually will win unless they have a lot of EHP with offense.
C) If I go offense and the Barb goes defense -> I usually will lose because I just cannot kill them.
D) If I go offense and the Barb goes offense -> I usually will win because I will kill them fast.

Thus, as Barb, the best way to fight a DH is defense. The only counter for DH is to stalemate, yay boring game! I guess the same is happening with Barbs lol. Edit: I prefer to play by going offense vs Barb, even when faced with an uphill battle (scenario C). The end result is the match is decided (usually not in my favor against top Barbs) but at least I am ENDING the match in a reasonable amount of time. The Barb who wins should at least thank me for not shifting the game to scenario A lol.
N0F3aR
2013-04-18 11:59
Barb vs Barb !
Devil and Exe - why you just dont go Bridge Fight? I think this is the most fair scenario BvB - you will not run, no 45min duel, etc.

Iria, scenario C is best for this match, but if you have right dmg and right play style against barb, the chances are 50/50,not in favor for barbs. What i could add here, for balanced fight against non lega nata Barb cannot use both shout and war cry, but could choise 1 of them. That way our protection will be reduced and we could add something for more offansive fight. Also i need to add that i usually beat defansive DH with my offansive gear.

IMP-Executioner
2013-04-18 12:55


Yep Devil you got it ! I always played scenario 2 because it works out perfect because i am nearly unkillable and still got dps to kill the other one. Thats normally the aim every pvp er is looking for.
Well u recognized it and dont wanna lose like the rest^^ I can understand this.
But good to hear that even you have to admit that you can only beat it by the rule both have to agree on the others spec. If we would both play scenario 1 and would tune dps up more and more until we have enough dps we would reach a point where i just kill you because i have the realm best items for that spec.

Nevertheless i hate draws myself and i agree all u said and tested with vimer.
If we fight i use scenario 3 setup because of all you said.
But first i w8 at least 1-2 more day for Jason because i dont like free-wins.

Bridge fight nofear wants to play all day is 100% stupid and makes no fun sorry.

Blizzard balanced the game very well on nearly or even max-gear level. Problem of the system is, that nearly every class can reset the whole fight after 30 or 45 sec. Based on things like lifereg, potion cooldown preparation ignore pain and so on. So if you are not able to kill in 30 sec everything will end in draws - thats the different and most anoying thing in d3-pvp compared to diablo 2. And all players @ high gearlvl see this fact very clear. And i agree on most of yours opinion that we need some rules that predict the usage of balanced setups that wont end in draws.

Next big problem is happening @ games between high gearlvl and mid-range gear lvl. While in diablo 2 even a normal player had the chance by landing 2-3 more critical hits to kill the "itemlamer". In Diablo 3 there is no chance of winning someone having doubled ehp by same dps because of lifereg and the cooldowns.

In Diablo 2 the player that lost his whole life died. In Diablo 3 the player that is alife after 30 sec life is invincible. Doesnt say anything about his dps and leads to draws by any direction.

According to all that facts my strategy (same mystical is using for example) was always to tune my setup by different items to the point that i can survive close > 30 sec and use that much dps that i can kill the opponent in under 25 sec.
If i manage this its win if the opponent can survive my dps its draw. According to all that devil you are right by looking for setups that lead to fair and not draw fights and spread it to the community. Just that they know what items to buy in future.
devilek666
2013-04-19 15:58
that's why killing WD atm is almost impossible without WOTB :) too much crowd control and defensive skillis within short few seconds window that You have to kill him, while recevining lot's of damage.

we went a bit off topic here: we should play on the weekend the final match :)
devilek666
2013-04-19 19:33
Devil - Executioner (5:0)
thx for duel mate,
gg
IMP-Executioner
2013-04-19 19:34
yep gz
Mr.Mag
2013-05-10 08:39
ok finished ;] one final didnt take place :(
Topic on forum