D3CL PTR League initial conclusions
Written by: Hamer | Date: 2013-02-08 09:06:35 | Related to: Diablo 3 PvP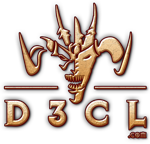 The first test season of our league on PTR servers has started a few days ago and we think it's a high time for initial conclusions. The main purpose of the league was to test our league systems and provide users the possibility to match each other before 1.0.7 was on official server. Despite the short period (6 days) that passed since PTR league started – there were 199 matches played. The current leader of the PTR league is Keen (keen#2513) from nC clan, who scored a perfect win ratio in his 35 matches. Sin (Sin#2384) is second (92% win ratios) and Duri (Duri#2262 FC clan, 73%) – third. Below you can find a bunch of statistics:

- 44 players participated – 13 Demon Hunters, 11 Monks, 9 Witch Doctors, 6 Barbarians and 5 Wizards. There are 13 more players signed, but they haven't played any match yet
- Out of 199 matches the most were won by Witch Doctors – 40%, however when keen score would be deducted the percentage is much lower – 27% which can be compared to the results of Demon Hunters (27%) or Monks (23%). Barbarians scored 17% and Wizards 4%
- When we compare the average %win ratio per class we still note the best results from Witch Doctors at 77% (65% without keen's score), Barbarians – 47%, Monks – 46%, Demon Hunters 41% and Wizards 16%
- Average ELO rating per class: Witch Doctor – 1323, Barbarian – 1202, Monk – 1194, Demon Hunter 1176, Wizard 1101. 1200 is a rating assigned when player joins a league and is evaluated after he finished at least 5 duels
- In the top 10 rank there are 5 Witch Doctors, 2 Monks, 2 Demon Hunters and 1 Barbarian
- Highest position achieved by class representative: Witch Doctor – 1, Monk – 2, Barbarian – 5, Demon Hunter – 8, Wizard – 16 (the first Wizard whose rank has changed when discarded the results of players who haven't finished at least 5 duels)
- We note that a lot of duels were pretty one-sided as 60% of them ended with 5-0 result

For further details you can visit our website, where you can find the league rank, as well as the list of all scores.

http://www.d3cl.com/en/league/view/2/pvp-d3cl-1v1-league-ptr.htm
Comments
Wittster
2013-02-08 21:11
I think statistics tell very little at this point, other than that Keen is a great player, witchdoctors are [u]probably[/u] a little overpowered and barbs and wizards underpowered. I think it would be very interesting if the most active player of every class would write their own conclusions, not based on statistics but based on perceived balance.

As a monk, I think Keen is definitely beatable (i lost 1-5) but it will take amazing gear and play skill. My initial thought to balance this particular matchup a little is to ban shields on wd's, although I'm hoping of course Bliz will tune things a bit more so we won't need to ban anything ourselves.
Hamer
2013-02-08 21:36
i definitely agree that statistics doesnt tell the whole story, and a lot depends on certain player skills/gear/experience and the sample is not large enough to draw the long lasting conclusions, however it shows that wd when used by decent player with nice equip can be quite powerful; but we are not going to make any rules decisions based on statistics, players are learning playstyles versus certain classes

but stats shows that the players are interested in the league and enjoy this type of environment, its only test league on PTR server and there almost 200 duels played with average 4.5 duel per active player
Keen
2013-02-08 21:44


Agreed, players will learn how to addapt with their playstyle and gear setups vs certain classes when patch hits live, its just matter of time for them to learn. Most of people are just slacking PTR.
Topic on forum