League start after 1.07
Written by: Spirals | Date: 2012-12-31 16:12:18 | Related to: D3CL General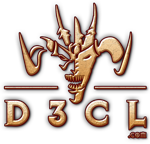 Diablo 3 clan league is proud to announce the first league season ever for Diablo 3!

In patch 1.07 (according to Blizzard) we will be getting PvP options in the game and D3CL is ready for this event. We will run a league based on the ELO system.

We would very much like to see you and your friends participate in this league!

Prepare yourselves!!!


Comments
mashas
2012-12-31 17:58
I was born ready.
zales22
2012-12-31 18:33
"HELL , ITS ABOUT TIME ! "
Spirals
2012-12-31 21:09


That's the spirit!
Topic on forum